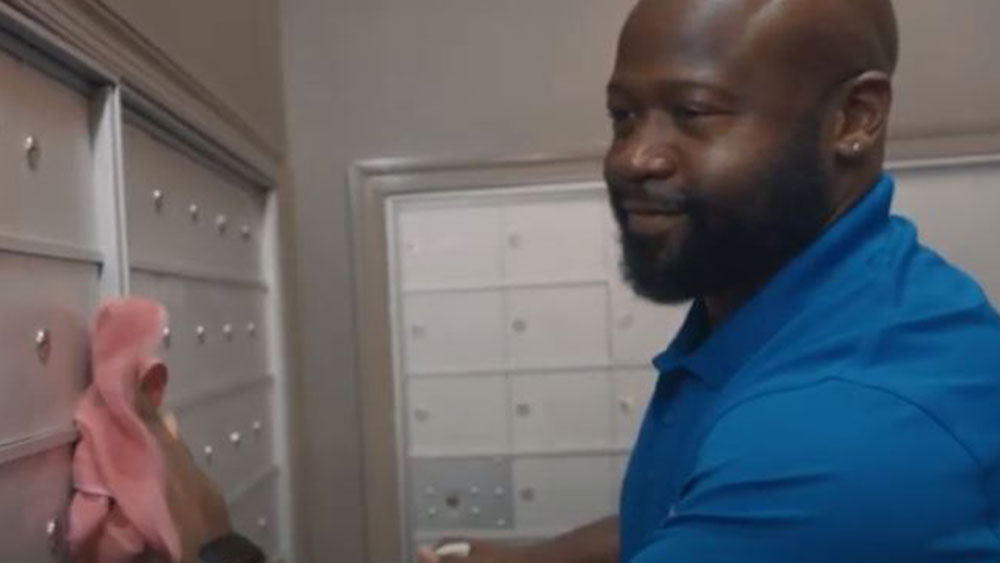 Wage-wars, Employee Value and Why Clients LOVE Clean Advantage Professionals
Jim Belliveau, Owner, Clean Advantage & Tina Rose, VP of Operations, Clean Advantage
It might sound ridiculous, but our clients LOVE their Clean Advantage professionals. How do we know? They tell us! And a big reason they love their Clean Advantage professional is because WE LOVE them too!
Relationships are important.
Not only do we value our partnerships with our clients, but we also make our relationships with our team members a top priority.
"Our employees are the heart of our company. They are what makes the company go, when they are respected and endeared, it makes them feel good and makes them feel appreciated," says Jackie Kloze, account executive for the Northern Virginia office. "They put their heart and soul into their work. It really makes a difference—one that you can feel as soon as you walk into the building."
Feeling valued makes all the difference.
With many businesses still scrambling to attract and retain workers, quick serve restaurants are offering ever-increasing pay and sign-on bonuses. While these offers may seem like no-brainer opportunities for some, those looking for sustainable employment with a company who truly values and supports them…they won't find it there.
"People go to work for lots of different reasons; assuming money is number one," says Jim Belleveau, CEO of Clean Advantage. But appreciation is at the top. At our company, people feel satisfaction and are appreciated for their work.
Jennifer Lopez, the admin coordinator at Clean Advantage, adds to the conversation. "Many cleaning professionals of Hispanic descent feel underappreciated, but our folks –all cultural backgrounds– really feel appreciated here. And that stands out."
Paying it forward through our work.
Clean Advantage professionals are long-term, full-time employees for a reason. They are treated right. Our clients also recognize the great value in having a familiar, friendly face who is committed to ensuring their properties are professionally maintained. And, they LOVE the relationship—both from a professional and personal standpoint—they have with their Clean Advantage team member. For example, one of our employees worked for a high-rise unit in a DC apartment complex for 15 years. That employee still goes back and visits the condo owner and checks in on his replacement just to make sure he is "on par" with his level of quality! That's an employee who felt valued and values his work and the client. And yes, he AND his protege have been bonused by this client!
Yes…but about that salary…
Some of our clients have been concerned that with the increasing wages in the area for quick serve employment that some of Clean Advantage's team members might "jump ship". Just recently, while some employees of Clean Advantage were playing in a charity golf tournament, one of our condominium building clients in Alexandria, VA also happened to be playing. He came over and hugged us, raving about the value of having a tenured, secure, and safe cleaning team and wanted to know what he could do to help ensure that he didn't lose his "team member" to quick serve businesses promising higher pay and sign on bonuses. And this client isn't the only one that feels this way.
Our philosophy is that our employees don't just work for us; we work for them. While we're confident that our history of helping our employees realize their personal and professional goals will inspire them to stay with us, we understand there are always risks in the current labor pool. But we are always responsive to our clients' needs and considerate of their wallets and will work with them to ensure they don't lose their hard-working, long-term team members.