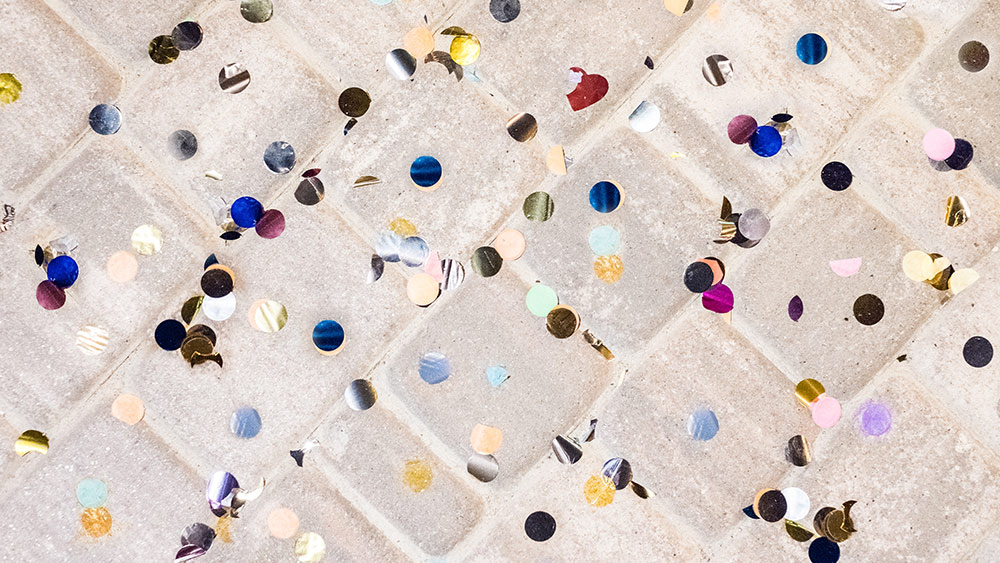 Start The New Year Right With These Post-Holiday Clean Up Tips
Michael Belliveau, Sales Manager, Clean Advantage
Everyone starts the new year with a resolution – maybe you want to lose weight or get organized – and you can add another item to your list: making sure your properties are clean, sanitary, and ready for visitors.

1. Schedule a Bulk Trash Pickup
The end of any year can bring excess trash from the holiday rush. When you schedule an appointment for bulk trash removal from Clean Advantage, you won't have to visit the landfill yourself and you can free up your employees so they can attend to other tasks.
Our services include an on-site needs assessment within four hours of your request and you'll receive a quick quote, along with a no-pressure guarantee. Our personnel will show up on time, load your post-holiday bulk trash, and take it away.
It's the perfect way to get your multi-family residential space, commercial business, or school ready for the start of 2023.

2. Remove Those Extra Germs Fast with Electrostatic Cleaning
The holidays generate more traffic that any other time of the year, and our electrostatic disinfection services can wipe out germs and other bacteria from your facility in the following places:
High-traffic areas
High-touchpoint areas
Workspace and residential common areas
School playgrounds and bathrooms
Dormitories
Our trained professionals use disinfecting equipment to cover a wide area quickly, and the solution adheres to any service. Thanks to the highly-charged particles that get sprayed onto surfaces, the sanitary solution penetrates cracks, crevices, and hard-to-reach places that can't be sufficiently cleaned by traditional cleaning methods.

3. Refresh High Traffic Floors and Carpets
With everyone coming and going through your facility, your rugs and floors can take a beating. Scuff marks, ground-in dirt, and dust make entry and exit ways look dirty and worn out. Our commercial janitorial services are the quick and easy solution.
Our crews show up on time with professional cleaning equipment that whisks away dirt and grime, leaving your floors sparkling and your rugs looking like new. It's a perfect way to get your property's lobby, high-traffic areas, general office areas, and even bathrooms, sparkling clean.

4. Tidy Up the Forgotten Parking Garage
Over the course of a year, parking garages handle heavy traffic and can get dingy and dirty. Grease, built up exhaust, and skid marks can make your facility look unappealing and neglected. It's time to contact Clean Advantage.
Our crews will use pressure washers, brooms, and heavy-duty hoses to wash down your parking garage facilities. You can schedule regular visits from our service to keep the property looking professional and safe throughout 2023.

5. Switch Up Your Janitorial Services for a Fresh Outlook
Whether you currently have a janitorial service or do the job yourself, hiring Clean Advantage's services are a great way to kick off the new year. Office buildings, residential buildings, and any other facility are our specialities.
Our goals are to be flexible in order to accommodate your schedule and work hours. We pair trained professional employees with the latest equipment and the results are immediately noticeable.
We can clean every inch of your property's interior, including office areas, lobbies, and bathrooms. On the exterior, Clean Advantage tackles common areas that include parking garages, front desks, and high traffic locations – visitors automatically get a great first impression when they see a facility that's neat and clean.
Schedule Now for 2023 – Why wait to spring clean, when you can get ahead
You can make the new year hassle free and productive when you partner with Clean Advantage now. Make your appointment in January for free and get ahead. Dedicated and experienced, we will work with you to develop a plan that's perfectly priced for you and your facility.
Give us a call at (301) 579-8820 to schedule an immediate, on-site visit. Or, you can visit our website to learn more.