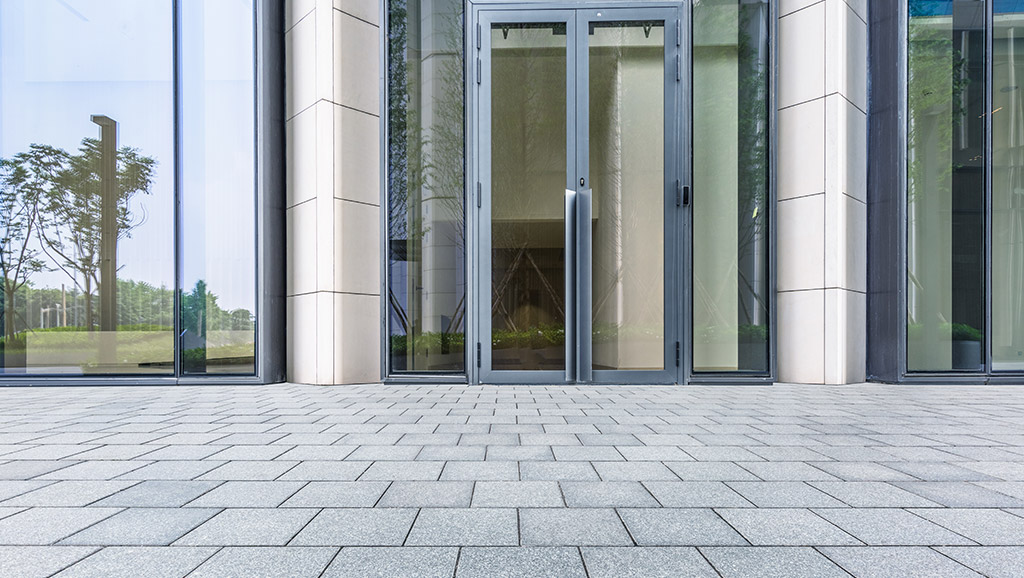 First Impressions are Key for Commercial Properties: Pressure Washing Makes it Easy YEAR Round
Michael Belliveau, Sales Manager, Clean Advantage
The outside areas of your commercial property can leave a lasting impression on customers or potential tenants. And, everyone knows that first impressions are everything. So, how can you keep your property spotless all year long? The answer is simple: pressure washing.
What is Pressure Washing?
Pressure washing is the forceful spraying of unheated water on a surface at a high pressure. Pressure washing cleans grime, organic buildup, and dirt off of walkways, common areas, entryways and other areas. Pressure washing is also great for flushing out or cleaning out debris.
Pressure Washing vs. Power Washing
One thing we do want to point out is that pressure washing is not the same thing as power washing. These two are often used interchangeably, but they are a little different.
Like we mentioned earlier, pressure washing is when you use pressurized water to remove dirt, grime, and organic build-up from exterior surfaces. The water temperature is normal, it is just highly pressurized. Pressure washing consists of using heated pressurized water to wash surfaces. It's great for areas that are heavily soiled, like a driveway or parking garage with oil stains.
Areas That Benefit From Pressure Washing
Pressure washing is great for the following areas:
Vertical and horizontal surfaces
Decks
Fences
Driveways
Patios
Front entrances
Common areas
Sidewalks and walkways
Playground equipment
Dumpsters
Areas around pools
The Benefits of Pressure Washing
There are many benefits to pressure washing your property. Here are four:
A clean building with spotless outside areas makes a great impression on any visitors and improves its "curb appeal." When you regularly clean the outside areas of your property, you show people that you take pride in your building and that it is well managed and maintained.
Regularly cleaning your building can increase the property value. So, if you are ever looking to sell your property, be sure to pressure wash it first!
Pressure washing your outdoor features and areas on a regular basis helps prevent premature aging of your property.
Pressure washing your sidewalks can help prevent injuries and reduce liability. Because pressure washing removes debris, it will clear any sidewalks on your premises, which will keep visitors safe from trips and falls.
Clean Advantage's Pressure Washing Service
Clean Advantage provides pressure washing for commercial properties in Maryland, Washington D.C., and northern Virginia. And, our highly-trained professional cleaning experts employ multi-layered quality control measures that ensure superior results each and every time. To learn more about our commercial pressure washing service, give us a call at (301) 579-8820 or click here for a quick quote.