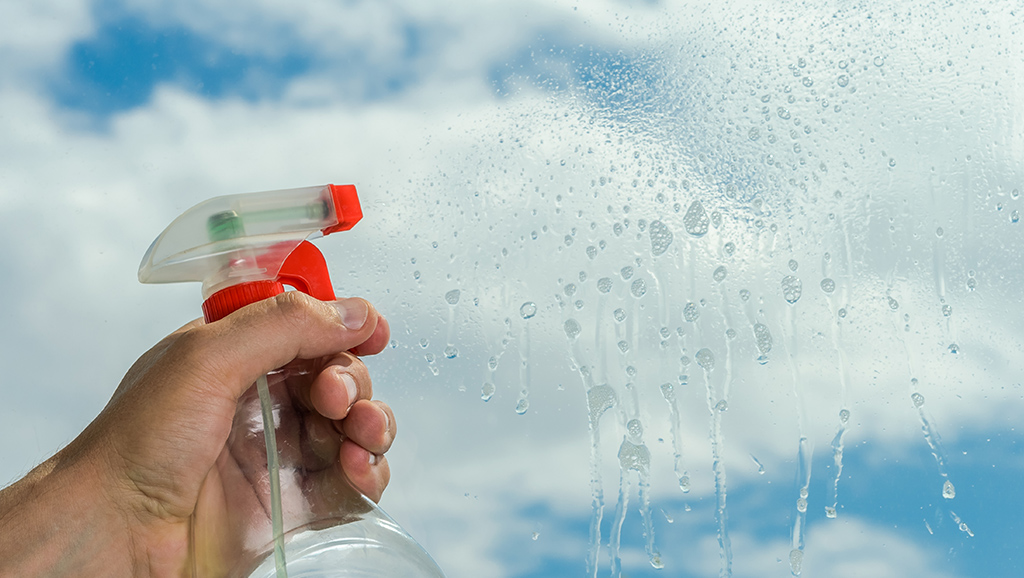 5 Spring Cleaning Tips for Commercial Properties
Michael Belliveau, Sales Manager, Clean Advantage
Did you know that spring cleaning doesn't only apply to homes? That's right! If you own or manage a commercial property, spring cleaning is a great way to essentially clean up after the winter's often harsh weather as well as get ready for summer. Plus, a good spring cleaning of your commercial property is a great way to protect it from wear and tear.
So, what does spring cleaning of a commercial property actually entail? Check out our five great tips.
1. Sanitize, sanitize, sanitize!
The first thing you want to do when spring cleaning your commercial property is to sanitize anything and everything you possibly can, this includes common areas like lobbies and bathrooms. Not only is sanitizing a great way to get rid of germs, like the cold and flu viruses, but it can also help kill the Covid-19 virus as well as help reduce allergens. Electrostatic disinfection is a great way to thoroughly clean and sanitize your building's common areas or public spaces.
2. Get carpets or floors professionally deep cleaned.
Ideally, your carpets and floors should be deep cleaned on an annual basis. And, due to the toll winter takes on your building's floors (because of all of the mud, dirt, sand, and salt that visitors may have tracked all over your flooring), spring is an ideal time to get your floors, whether they are wood, tile, concrete, or carpet, deep cleaned by a commercial cleaning company. A good shampooing of your carpets can also reduce pollen and other allergens.
3. Pressure wash high traffic outdoor areas of property.
Pressure washing is the forceful spraying of unheated water on a surface at a high pressure. Pressure washing is great because it cleans grime, organic buildup, and dirt off of buildings and other areas.
Pressure washing is great for cleaning:
Sidewalks and walkways
Courtyards
Front entrances
Common areas
Parking areas and garages
Driveways
Patios
Playground equipment
Dumpsters
Areas around pools
4. Consider hiring a bulk trash removal service.
An overflowing dumpster is not a welcoming sight, nor is it sanitary. Employing the help of a bulk trash removal service is a great way to keep trash at your property from piling up. And, some commercial cleaning companies, like Clean Advantage, even offer trash chute cleaning services, which can also include debris removal, deep cleaning, and deodorizing.
5. Establish a regular cleaning schedule.
Having a dedicated team attend to your property on a regularly scheduled basis is the best way to keep your property sparkling clean. A consistent team learns the specific needs of your property, what high traffic areas exist, and where your property might need a little more TLC. Reduce your concerns about property cleanliness with weekly, monthly, or seasonally scheduled services from professionals you can trust.
Clean Advantage Can Handle Your Spring Cleaning Needs!
Clean Advantage provides several cleaning services for commercial properties in Maryland, Washington D.C., and northern Virginia. We offer:
Plus, our highly-trained professional cleaning experts employ multi-layered quality control measures that guarantee superior results each and every time. To learn more about our commercial cleaning services, give us a call at (301) 579-8820 or click here for a quick quote.