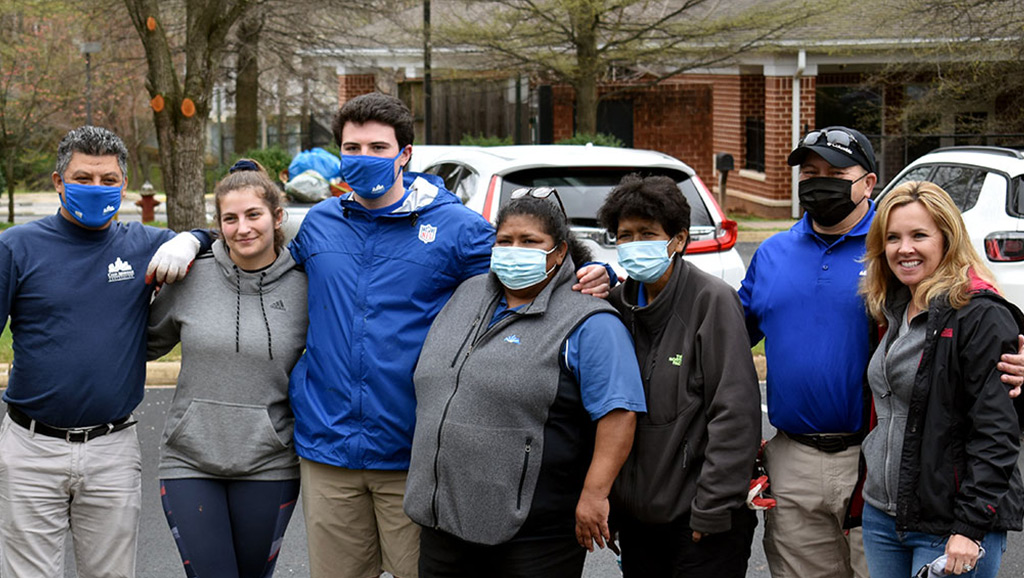 The Clean Advantage Means Customized Care for Commercial Cleaning Clients and Employees
Jim Belliveau, Owner, Clean Advantage & Tina Rose, VP of Operations, Clean Advantage
If you want to hire a commercial cleaning company that truly cares about their clients and employees, look no further than Clean Advantage!
As you may have heard, the minimum wage in Virginia will increase incrementally to $15/hr by 2026. These changes will be reflected in service-based contracts across many industries, including ours. No one likes to raise prices, but we do take pride in valuing and paying our high quality employees what they deserve. It's one of the reasons our employees stay with us (unlike many cleaning companies). We respect their hard work, and in turn they respectfully care for your property.
We know that an increase in pricing is never ideal. But we truly value your business and will continue to offer you the best value and highest quality services around. We also know that small commercial cleaning companies don't have to adhere to the increase in minimum wage, but, we also know they don't guarantee the same stress-free level of service our professionals do.
The Benefits of Hiring Clean Advantage
Our customer service and quality control processes go above and beyond other commercial cleaning companies.
The Clean Advantage Difference means we do everything we can to make sure our customers are happy.
Here are some of the many benefits of hiring Clean Advantage:
Better, faster equipment and tools. We invest in the latest production products to add speed and precision to all of our cleaning responsibilities.
High quality cleaning products.
The Swept App for instant communication and accountability for every team member on every project.
Extensive employee training and multi-layered quality control ensures superior results each and every time.
A respectful pay and benefits structure leading to employee loyalty and commitment.
Engaged Service Managers who know your property and expectations inside and out.
Liability coverage at amounts appropriate for your property and for each of our employees while on your premises.
The Clean Advantage Guarantee. We stand behind our work, and we are always looking for ways to improve results while quickly taking care of your concerns.
How Our Pricing Works
We truly appreciate and care about all of our clients. That's why we always offer the most competitive pricing available.
We understand that every property is unique, so we don't base our pricing on a simple "multiplier x square footage" computation. We believe this is an unfair way to price commercial cleaning services because it often ends up costing clients more than they should be paying.
Here are some of the factors we take into consideration when we draft up a quote:
The nature of your business
The number of people that use the space
Foot traffic flow
The size of common areas
Other considerations, like cubicles
After we have a conversation with you to learn more about your facility and conduct an on-site visit, we will then draft up a Statement of Operations that shows you where every dollar of your cleaning investment will be spent.
Call The Cleaning Folks Who Care About Their Employees AND Clients!
If you want to hire a commercial cleaning company who truly cares about their employees AND clients, get in touch with us. Simply call 301-579-8820 to schedule an immediate on-site visit, or complete this online form to schedule an on-site consultation.