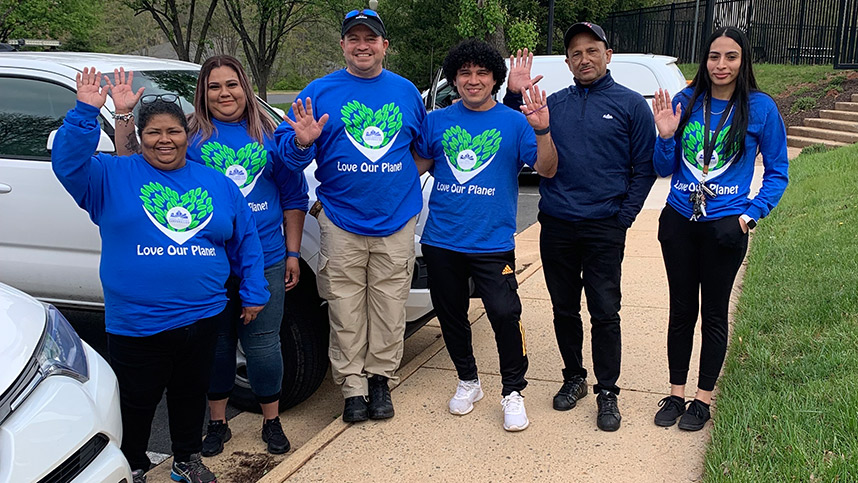 Common Values: At the Heart of Clean Advantage
Everybody comes to the workplace with their own set of values, and those values don't always mesh. That's because we all have individual principles and standards of behavior that are influenced by our own beliefs, backgrounds, education, and social experiences (which undoubtedly can fan the flames of workplace drama). So, while there really are no right or wrong personal values, companies can set themselves apart from the competition by adopting meaningful common workplace values that serve as a collaborating point for employees and customers alike.
Sharing a common set of values helps employees work together toward the same goals. At Clean Advantage, core values are our cultural cornerstone. They represent our highest priorities and our driving force. This is the heart of what we believe and strive for every day in order to create a sustainable and motivating place to work.
The Five Core Values of Clean Advantage Commercial Cleaning
Find a Way to Yes! Deliver exceptional service always. Be the solution.
Attention to detail. Do it right the first time. Be accountable for quality.
Speak Up! Your voice matters to us. See something, say something.
Empathy. Show people we care about their environment.
Trustworthy. Be honest, honorable, respectful, and dependable.
Our core values are authentic and earnest; not just a bunch of words on a poster hanging on the break room wall. Everyone is aware of our culture. It's how we retain our valued customers and create long-term professional employees that are proud of what they do.
We motivate our team to live these common values by publicly recognizing employees who've done just that through awards and incentives, and we hold a Core Value Challenge every other month that highlights a different value. We remind our teams of the common values in our monthly newsletter. But it's when we ALL live by a set of common workplace values and lead by example that they become impactful.