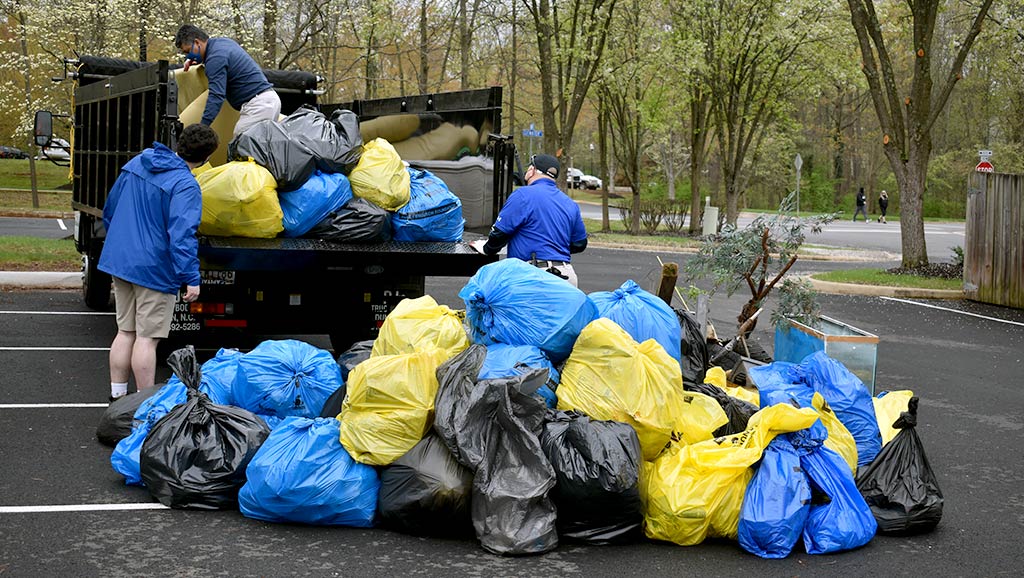 Cleaning Up the Potomac with Clean Advantage
Michael Belliveau, Sales Manager, Clean Advantage
I've said it before and will say it again: The Clean Advantage team is all about giving back.
First of all, we are so proud to be a part of CAI (Community Associations Institute). CAI is an international organization that is dedicated to building better communities. CAI has over 40,000 members and 64 different chapters worldwide. This organization provides information, education, and resources to homeowner volunteers and professionals. Some of our team members are part of the Public Outreach group within CAI, which engages in community service projects.
We also award scholarships for local high school seniors, conduct raffles for fundraising, collect masks for those in need, and donate to the Ronald McDonald Foundation.
One of the things we are most proud of is our participation in the 33rd Annual Potomac Watershed Cleanup Day, which took place on April 10th, 2021.
The Trash Free Potomac Watershed Initiative is part of the Alice Ferguson Foundation. It aims to prevent litter as well as the negative impacts of trash in our water.
According to Samantha Battersby, Alice Ferguson Foundation volunteer coordinator, "More than eighty percent of our drinking water in the area comes from the Potomac River. It's incredibly important that everyone does their part to keep our streams and communities clean, safe, and healthy."
From 9:00 a.m. until 1:00 p.m., volunteers for this amazing event collected trash throughout the Potomac River watershed. In fact, more than 100 different trash cleanup events took place this year.
During the various Potomac River Watershed Cleanup events, volunteers also collected citizen science data, which included total pounds of trash removed and most commonly found trash items. The data concluded that the most commonly found items at this year's cleanup were food wrappers, plastic bottles, and plastic bags. Volunteers also came across lots of tires, car parts, and dumped appliances.
The data collection during this event is very important because it helps pave the way for Earth-friendly and waste-reduction legislation. Some of the legislation that has been passed due to Potomac River Watershed Cleanup data includes plastic bag fees and the Anacostia River Styrofoam ban.
Since 1989, more than 150,000 volunteers have participated in this annual event and worked to stop 8 million pounds of trash from polluting the Potomac River.
This year's event went quite well despite the limitations placed upon everything due to the pandemic. Participants did a wonderful job of following COVID-19 safety guidelines. And, the event coordinators were great at limiting the number of volunteers at each cleaning event in order to allow for social distancing.
At the end of the day, the Annual Potomac River Watershed Cleanup Day is a great example of community action that aims to help the environment. It's actually the largest regional event of its kind, and we are so very proud to be a part of it.
If you're looking for a commercial cleaning company that truly cares about our community, look no further than Clean Advantage!
We serve clients in the Mid-Atlantic region, and we have three different offices and teams in place in every neighborhood you can imagine. To learn more about our commercial cleaning services, give us a call at 301-579-8820 or click here to get a fast quote.