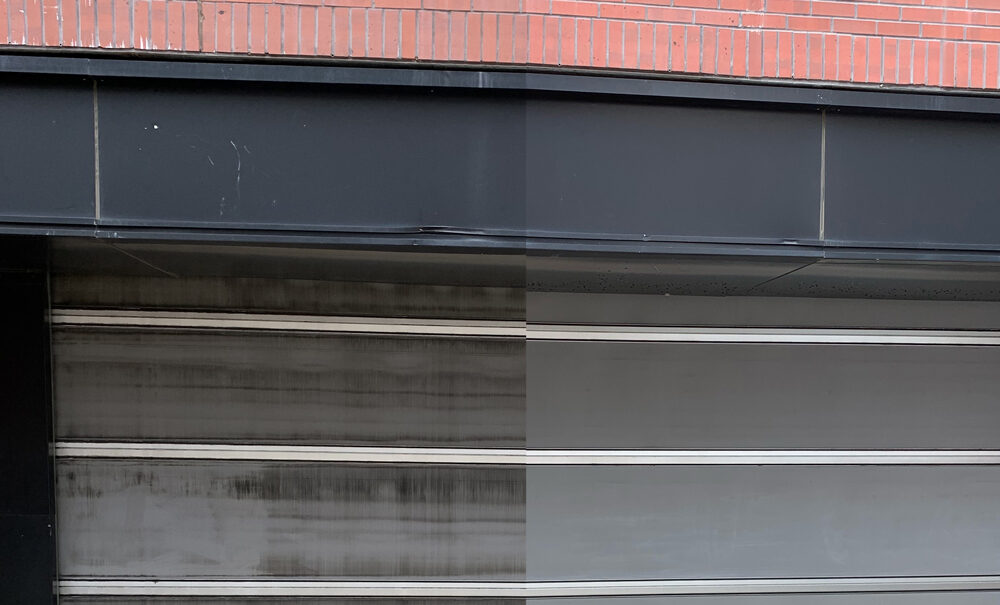 Fall Parking Lot and Garage Cleaning in Washington D.C.
Michael Belliveau, Sales Manager, Clean Advantage
Now that fall is in full swing, it's time to think about having the outside of your buildings nice and clean before winter arrives.
Make The Outside of Your Building Sparkle This Fall
Did you know that people are more likely to give their business to places that have clean parking lots and garages? The same goes for apartment dwellings. Potential tenants are more likely to sign a lease with an apartment complex that has a nice and clean parking lot or garage. This is mainly because clean parking lots and parking garages are a sign that your business or building is a safe and secure environment. It shows that you value your customers or tenants.
Keeping your parking lots or garages clean can also help preserve them. When you keep these areas free of debris and dirt, it helps to prevent premature erosion and deterioration as well as the formation of standing water, which can lead to a plethora of issues.
Another benefit of keeping your parking lots and garages clean is the fact that it helps protect your business against lawsuits by keeping any visitors or tenants safe. The buildup of dirt and debris can lead to vehicle accidents, standing water, or people tripping or falling.
Clean Advantage's parking garage and lot cleaning services run the gamut. Our customer conscious staff will provide the services that you feel best suits the needs of your property. Our services include:
Sweeping
Hosing down all areas
Pressure washing
Use of tenant machines
Sidewalk Cleaning
The appearance of your sidewalk says a lot about your property. Plus, the accumulation of dirt and debris can create a hazard for pedestrians. Make a great impression by letting us thoroughly clean your sidewalk or any walkways on your property.
Graffiti Removal
Graffiti gives an unfavorable impression of your building or business. We offer an immediate and complete graffiti removal service and will leave your commercial space looking professional and spotless.
Bulk Trash Removal
Clean Advantage can also handle your bulk trash removal needs. We can remove your bulk trash:
Daily
Weekly
Twice a week
Monthly
We also offer trash chute cleaning services for residential properties.
Pressure Washing and Hydro Scrubbing
Having the outside of your building pressure washed or hydro scrubbed will make a great impression on your customers or potential tenants. We offer pressure washing and hydro scrubbing services for the following areas:
Vertical and horizontal surfaces
Decks
Sides of buildings
Front entrances
Common areas
Sidewalks
Get a Quote Today!
Give us a call at (301) 579-8820 or complete the online form to schedule an on-site consultation for your property.