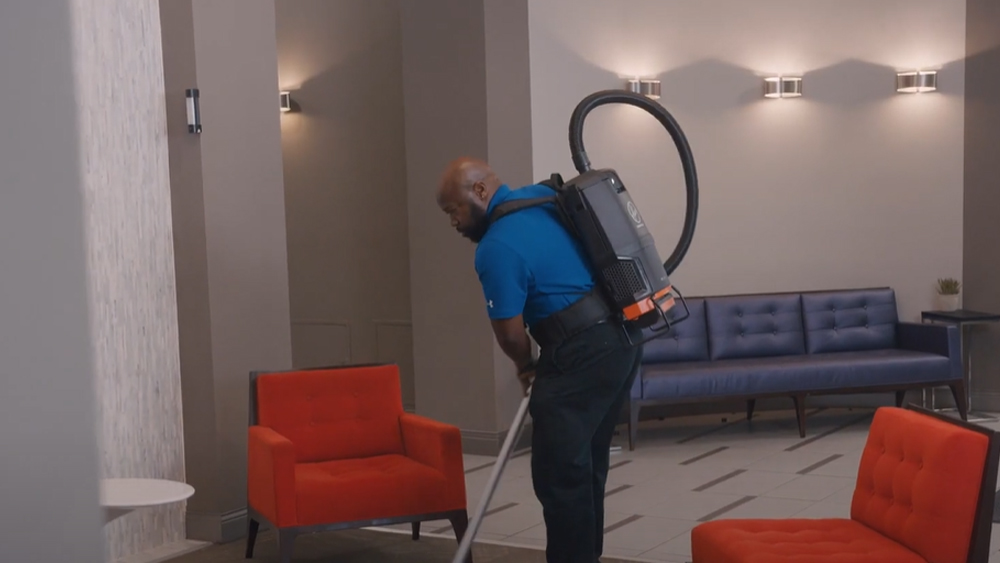 Efficiency Savings: Tools for Better, Faster Cleaning at Clean Advantage
Tina Rose, VP of Operations, Clean Advantage & Michael Belliveau, Sales Manager, Clean Advantage
Finding a way to cut costs during times of high inflation can be a challenge when you already run a streamlined business. Employee wages are non-negotiable as they are mandated by law to protect employees. So the next option is to look at hours. At Clean Advantage, we asked ourselves how we can help our employees be more efficient with the time they have at their property. By listening to our team and providing the tools they needed, we were able to create a more productive, more efficient working environment without increased costs.
Cut the Cord
Vacuum technology has come a long way since the paper bag uprights of the 1950's. As a leading brand, Hoover has created cordless uprights and cordless backpack vacuums with the same power of regular machines. Using these tools, the Clean Advantage team is able to move fast and efficiently across a variety of surfaces and stairs at our properties. There are no cords to tangle around furniture and corners, so there is little to no disruption for residents or customers going about their day.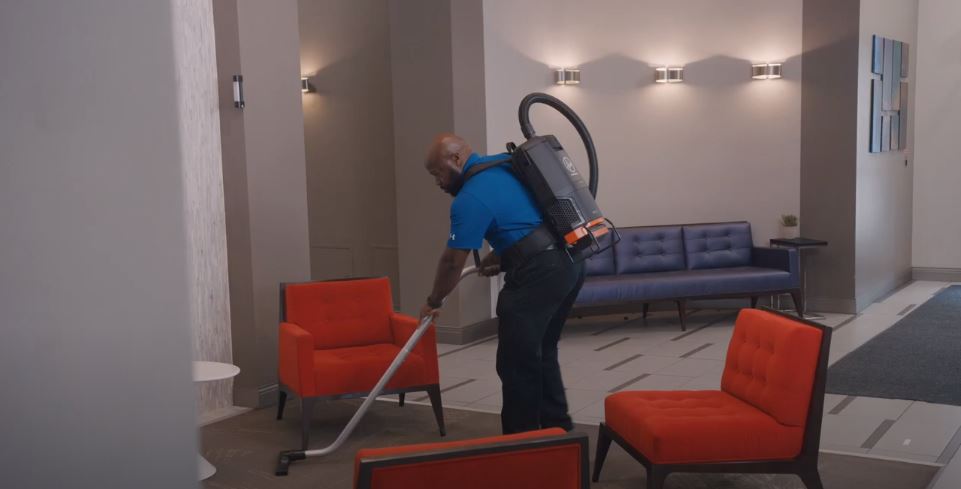 Part of being an exceptional cleaning service is being able to operate with as little disruption to the property, customers and residents as possible. Along with cordless vacuums, Clean Advantage has invested in new Fuso trucks for bulk trash collection. These trucks have a subtle profile which draws little to no attention as they perform their duties efficiently and effectively.
Don't Miss a Spot
A good amount of cleaning time is lost in spot cleaning, which often leaves some areas untouched. Especially in bathrooms with different fixtures and surfaces, getting a thorough clean is a challenge. With the CR2 Touch-Free Restroom Cleaning System, our team sprays the entire surface of the bathroom similar to the way a pressure washer works. The solution used with the spray thoroughly disinfects and cleans walls, floors, partitions and fixtures. Check out the system in action here.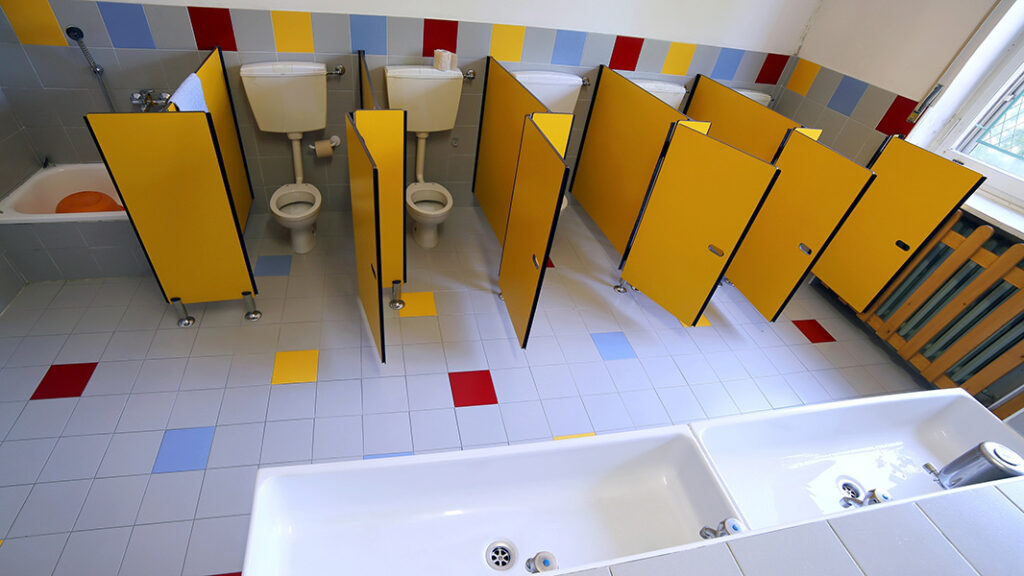 Keep in Touch
Another tool used across the team at Clean Advantage is SWEPT. This mobile platform allows clients, supervisors and employees to communicate, manage to-do lists and track quality of performance. This provides continuity across our services as our teams work closely together to ensure nothing gets missed. Our employees feel more engaged with their work and we take pride in knowing they are providing excellent service to our properties.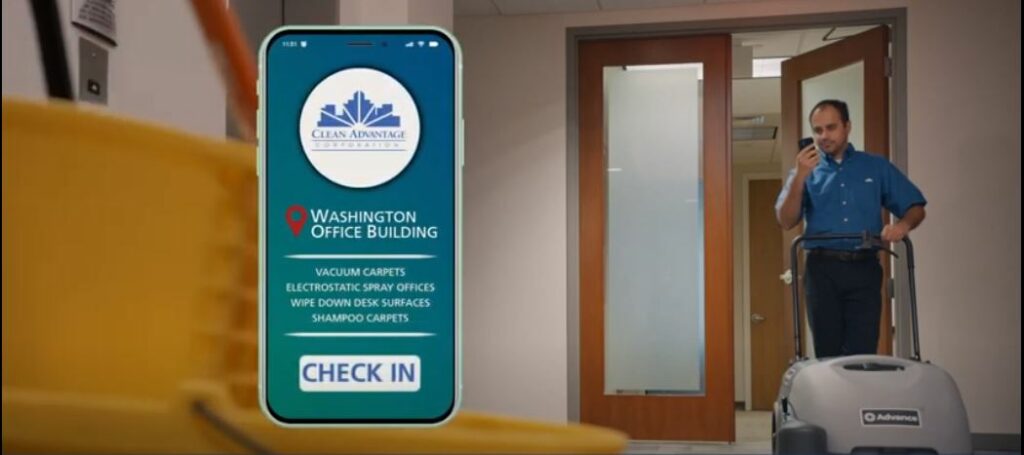 We are always searching for new ways to improve our team's efficiency and the client experience with our cleaning services. At Clean Advantage, while we are keeping costs down by buying bulk supplies and using satellite offices to cut down on travel time, we will always invest in the future of our company and our team. If you are looking for a different cleaning experience with efficient teams that communicate and use the latest technology to achieve stellar results, reach out to Clean Advantage today!