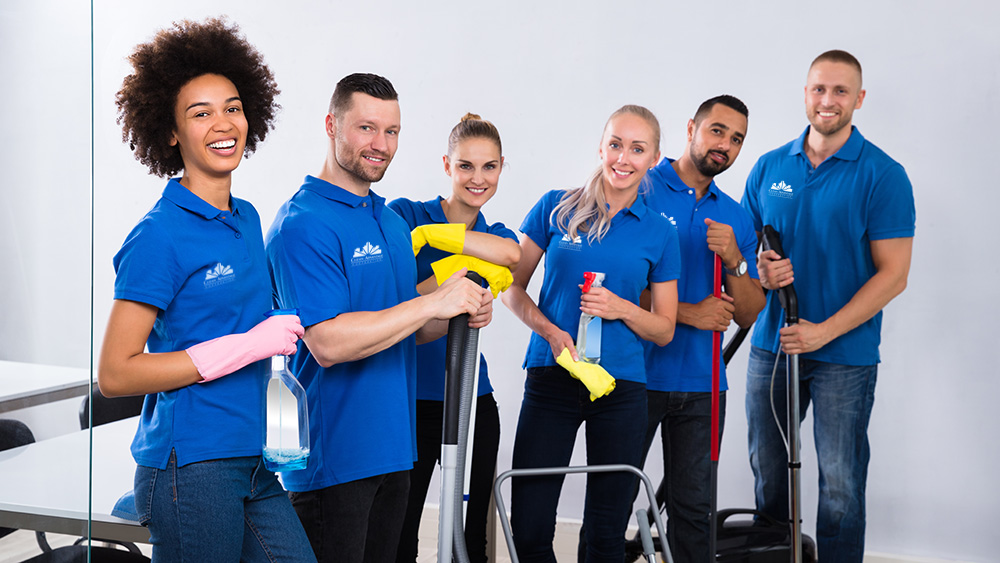 Day Porter and Night Cleaning: Hybrid Cleaning Services for Businesses
Building a successful team is easier when everyone knows their role and responsibilities and how they fit into the team as a whole. The cleaning crew you choose for your business is no different. While most companies build teams with general cleaners, a new approach is gaining a lot of traction by compartmentalizing cleaning, organization and even customer service.
At Clean Advantage, we call this approach the FTE Hybrid, which provides the benefit of a committed onsite professional, usually a porter, and a route team of cleaners. Their roles and responsibilities are different, and each helps your business run smoothly with limited interruption or inconvenience to yourself, your employees or your customers.
A porter, sometimes called a facility coordinator, is the familiar face that handles on-demand needs and attends to the daily organization and management of your facility and its amenities. Their responsibilities improve the efficiency and functionality of your space by:
Restocking restrooms
Checking coffee stations
Policing public areas
Setting up meeting rooms
Delivering messages
And more
The porter is the friendly face your customers come to recognize and your business comes to rely on after working closely together!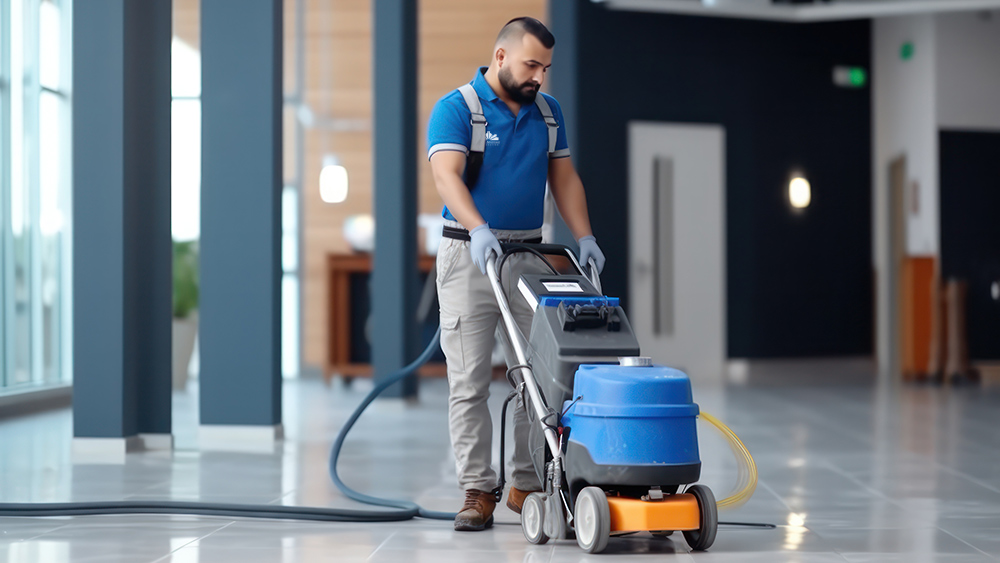 The second element to an FTE Hybrid cleaning approach is a dedicated cleaning crew. In contrast to the role of the porter, route cleaning crews, sometimes arriving after hours, focus on a deep clean of the facility. The cleaning crew can operate with fewer hindrances:
Less concern for strong cleanser odors offending employees and customers
Less concern for noise pollution from equipment
No worry about disrupting workflow of employees
Fewer disruptions to their own work, tasks completed without interruption
While the porter may have occasion to spot clean throughout the day, the heavy cleaning is performed by the route crew and that means a consistent, regular clean.
The porter can provide information to the cleaning crew that relates to their work based on the needs of your business, because they are observing throughout the day and interacting with you and your employees.
If you have struggled finding a cleaning operation that provides more than just a clean building, the Hybrid FTE approach could work for you and your business. A porter gives a personalized touch to your building and your customers' experience and the dedicated cleaning crew focuses on a deep clean based on your needs.
The Hybrid FTE cleaning program is just one of the ways that Clean Advantage innovates to save clients money, particularly during challenging times. We can offer route cleaning alone or as part of our new FTE Hybrid cleaning program to save you time and FTE hourly fees.